Hello,
I first noticed this behavior when 2.7.21 was released. In some podcasting apps such as Google Podcasts and Pocket Casts, the show notes are populated with a snippet from the main post section of an episode. At the end of the snippet it links back to the post on my website using the text "source". See image.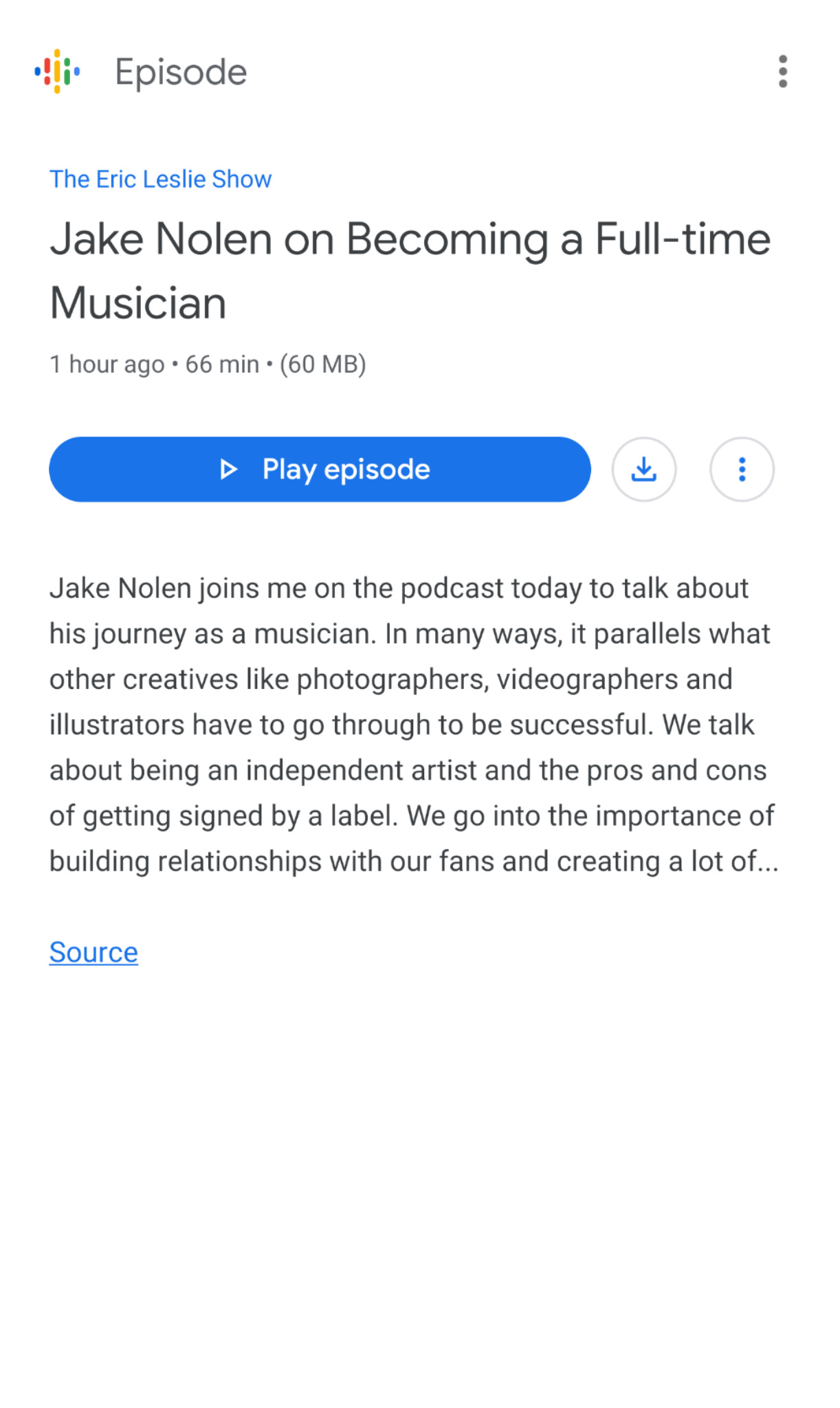 Apps like Spotify correctly show the notes that I've entered in the "Summary" field in the "Podcast Episode" section.
Is there a setting I need to set to force it to show the "Summary" text in the podcast apps above?
https://ericleslie.com/feed/podcast/
Looking at the feed, I see there's a section called <content:encoded> that has this markup. Do I need to setup a template to fix this?