Hi community
I wanted to try the [podlove-episode-list] shortcode. I really like the idea behind it.
In my case, it looks like this by default: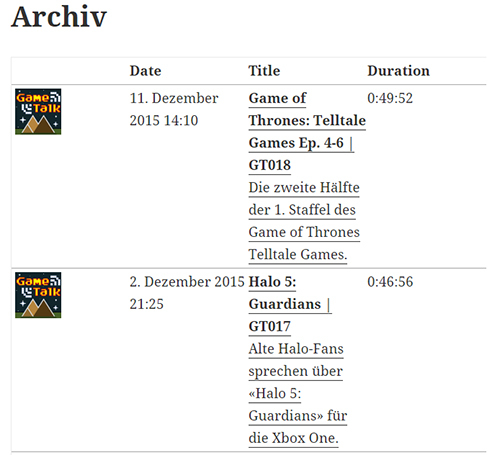 I wanted to change this. In the end, it should look something like this: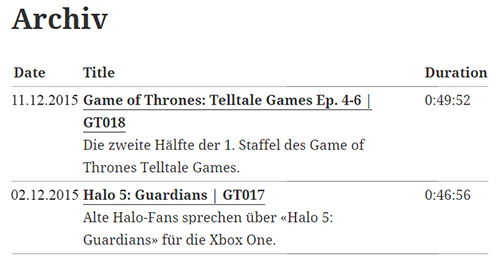 The changes I'd like to make are:
no display of the cover art
change date format from xx. month zzzz time to xx.yy.zzzz
only the title is a clickable link, not the description
slight border changes
Additional:
How can I translate Date,Title and Duration into German?
Is this possible in css? All of it? If yes, how? Or is it better to achieve this via separate template/shortcode?