Hey!
I am trying to set up a "dark theme" with podlove webplayer 5.
But I am failing to realize that.
This is really hard, because the colors of some elements are interlinked with colors of other elements. For example, the color of the controls is linked with the background color of the extensible context-section at the bottom. Nevertheless, you can fix that with "workaround" colors.
But at the end a dark mode theme is not possible because of the volume scale bar. This element seems to be dark-grey as standard. And the dark-grey color seems not to be linked with the 8 customizable colors of the theme. So if you define a black background for the top area, the volume scale bar is more or less "hidden".
Screenshot: Hidden volume scale bar with a dark theme.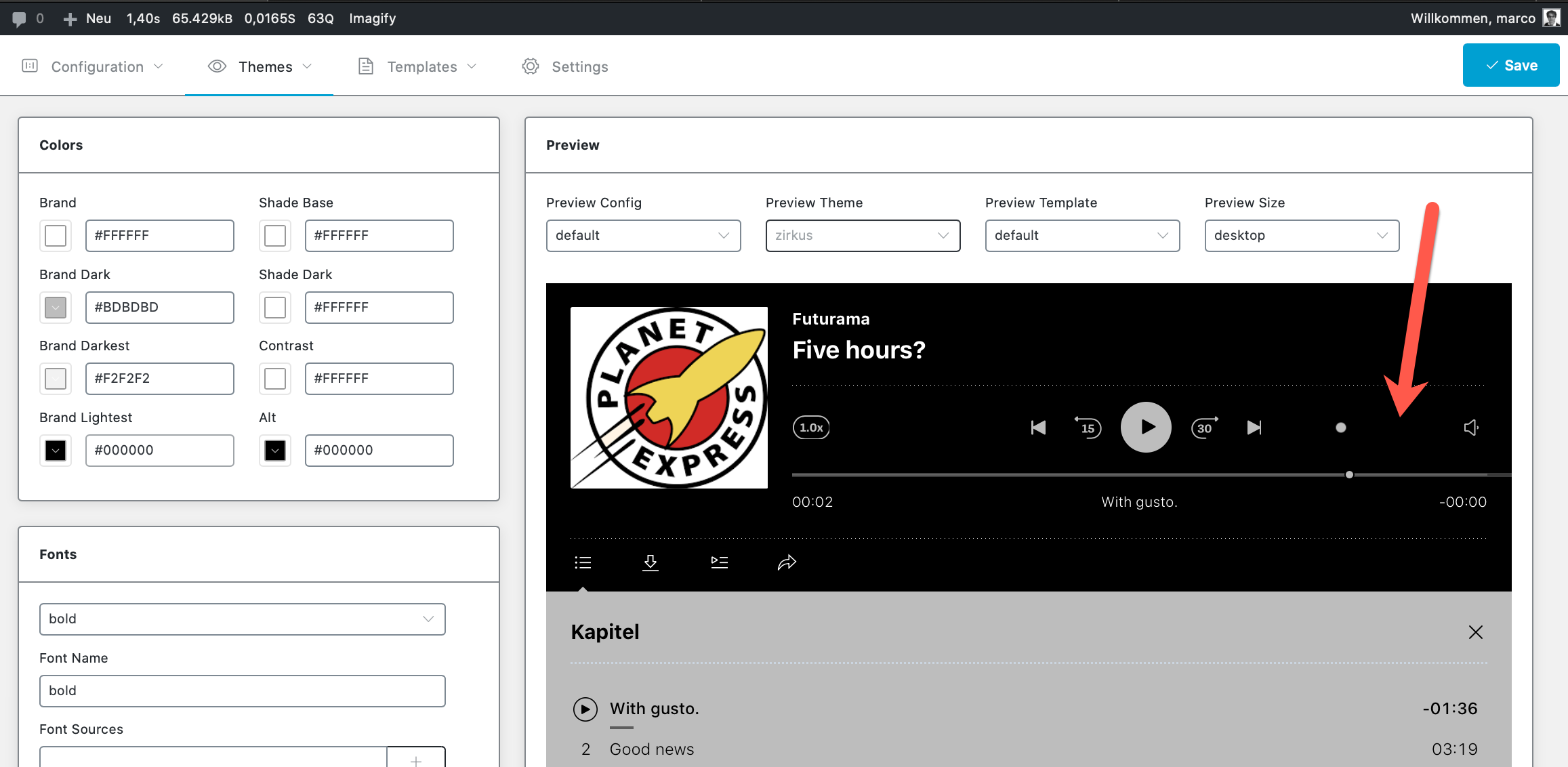 Screenshot: Color of volume scale bar is not customizable.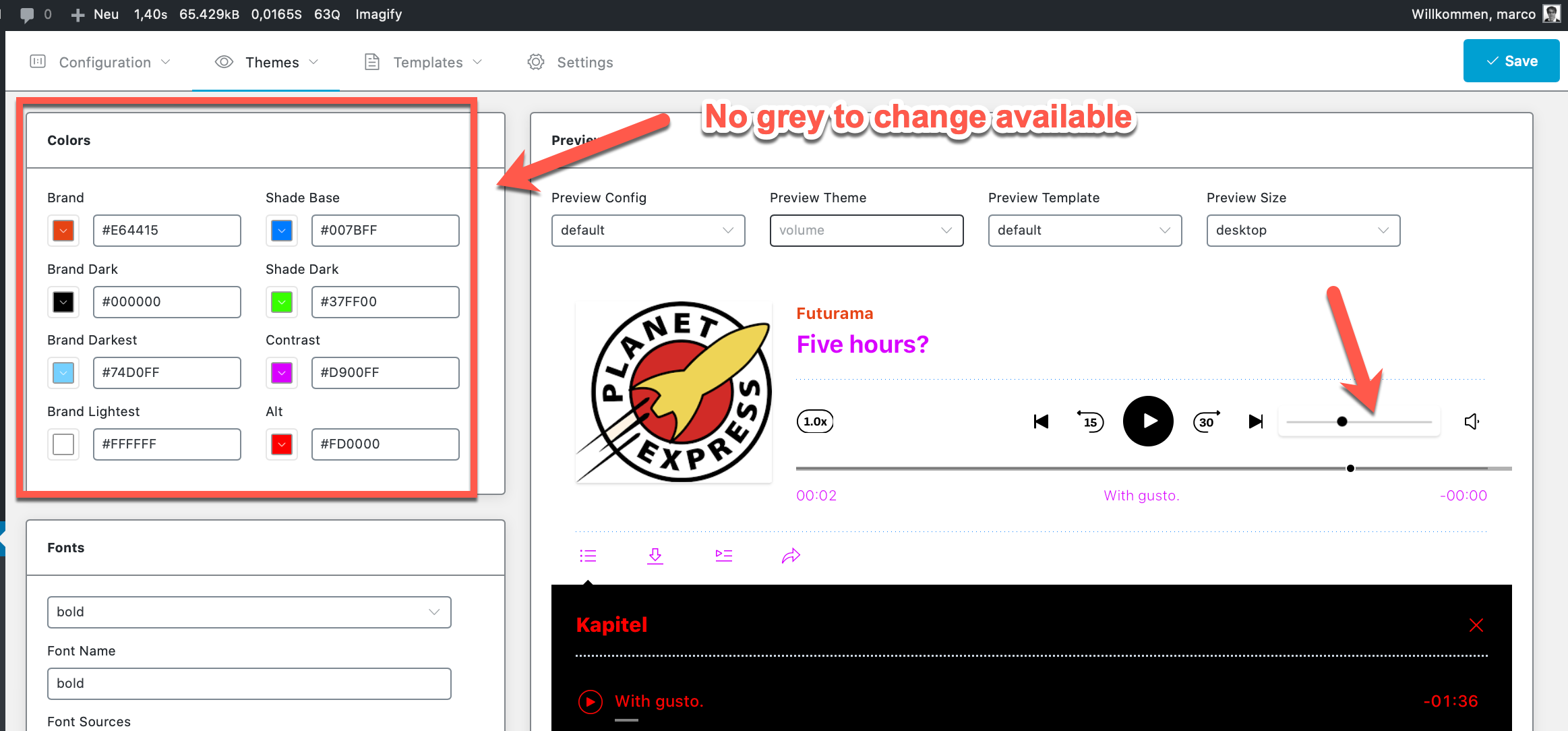 Does anybody have an idea how to fix that?
Besides that, a build-in dark theme as template would be great.