Hi,
We're having trouble with the share buttons. It is not possible to add, delete or modify the order of the sharing clients.
Every time we click on the save button, the list goes back to its previous (initial) state.
Initial State
We remove the unnecessary buttons and click on Save
The Share tab goes back to the initial state.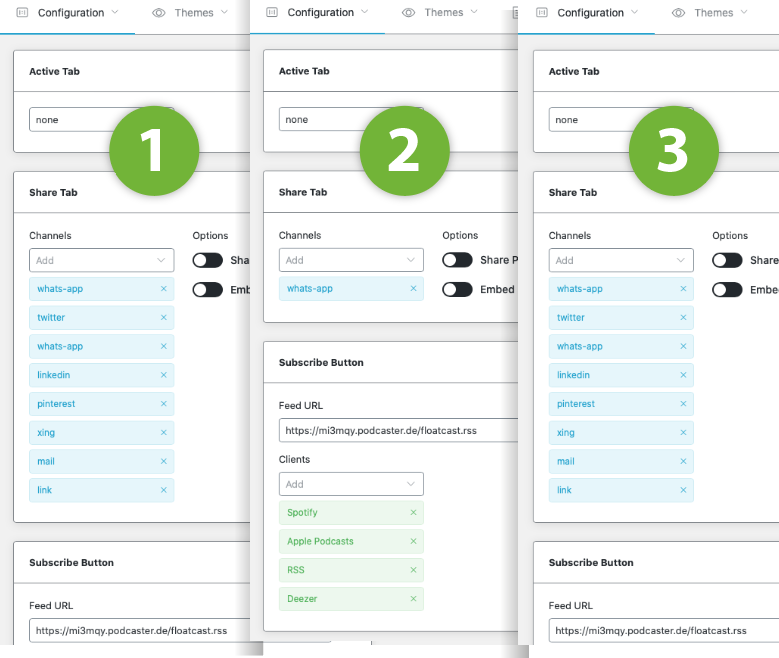 Could you help?
PHP 7.4
WordPress 5.4.2
Podlove Web Player 5.2.6