Hi Podlovers,
i need some information / help concerning Podlove Analytics. Since the start of our podcast 5 years ago the amount of itunes subscribers & reviews remains on a very low level. For a podcast covering nerdstuff (and compared to other nerd podcasts stats i know), our 3% ratio for itunes is way below the average line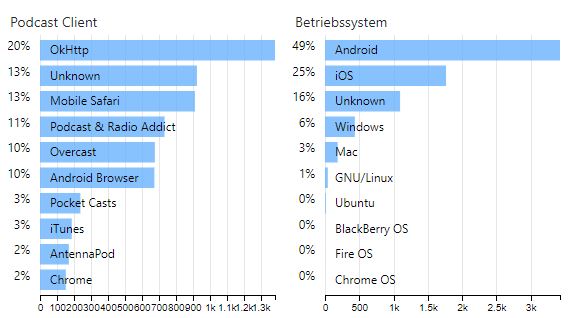 one could argue "ok maybe no one listen to you", but no. We have a with a decent amount of Social Media followers and our shows enter the Top 20 Film & TV Chart on a regular bases?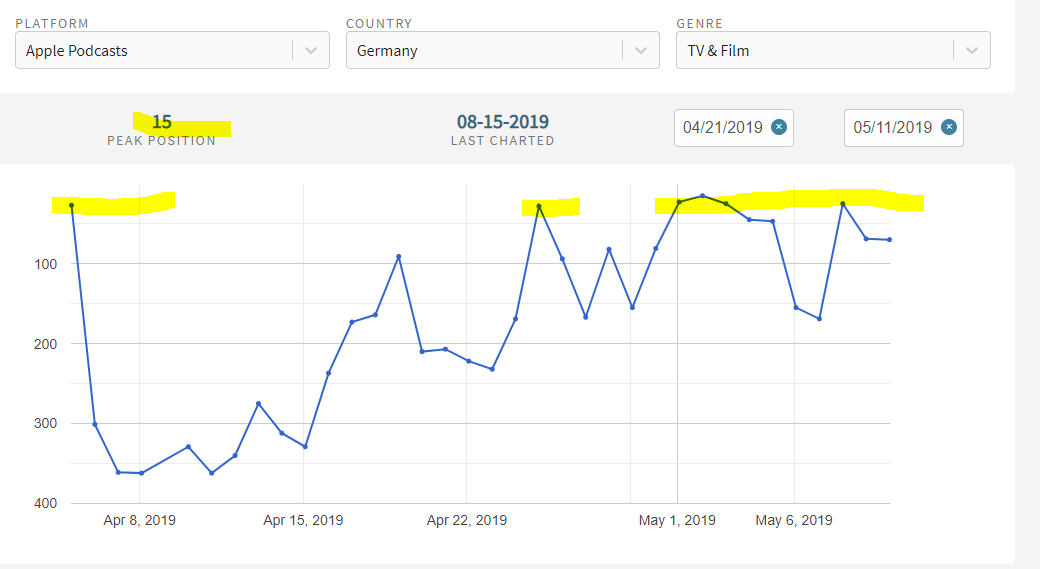 but still - podlove analytics shows just 3% and reviews remain on a very low level (yes, we do engage or listeneners to review us - even if it's a negative one

)
While spotify "explodes" itunes remains, according to podlove analytics, on a very low level


Does anyone have an idea what the problem is, if there is any at all?
best,
Chris