Hi all!
I just tried to establish an "English episodes only" feed by using the Category-based feeds. After enabling the categories for episodes in the publisher settings and assigning the relevant episodes to the category, the resulting feed http://www.openscienceradio.de/category/english-episodes/feed/mp3/ does still contain German episodes (which are not in the category) in some podcatchers (such as Overcast or Apple's Podcast). If I have a look at the XML feed, the German episodes are not included.
Here are Screenshots from the XML-Feed in the browser (that contains only English episodes and the same feed subscribed in Apple's Podcast App: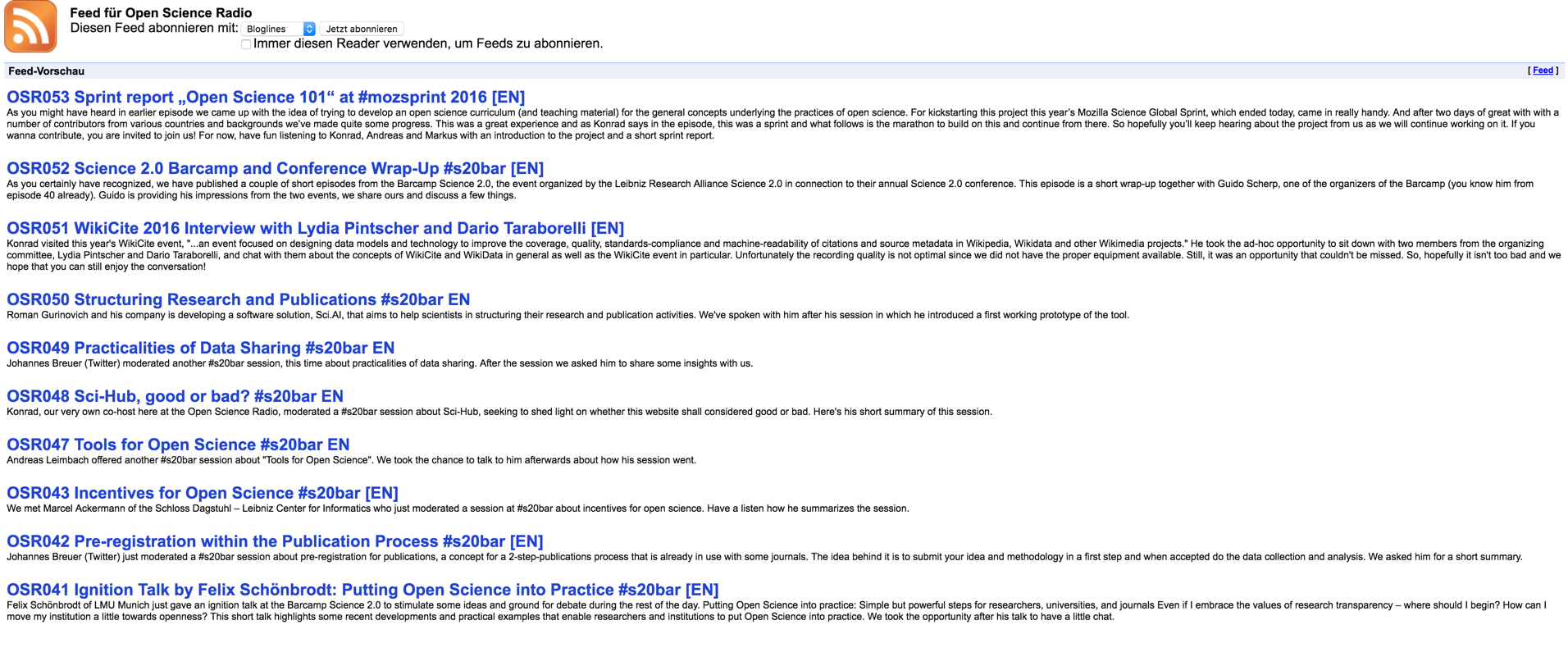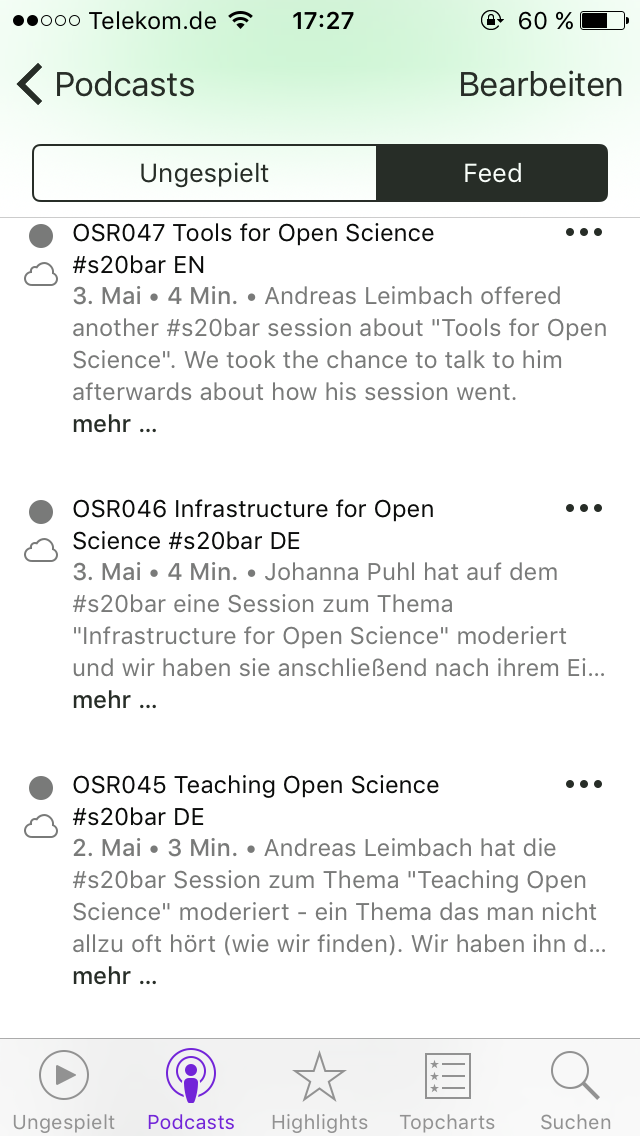 What am I missing? Can anybody give me a clue?
Thanks!
Matthias