I am trying to edit my episode page with Elementor but I keep on getting this to pop up: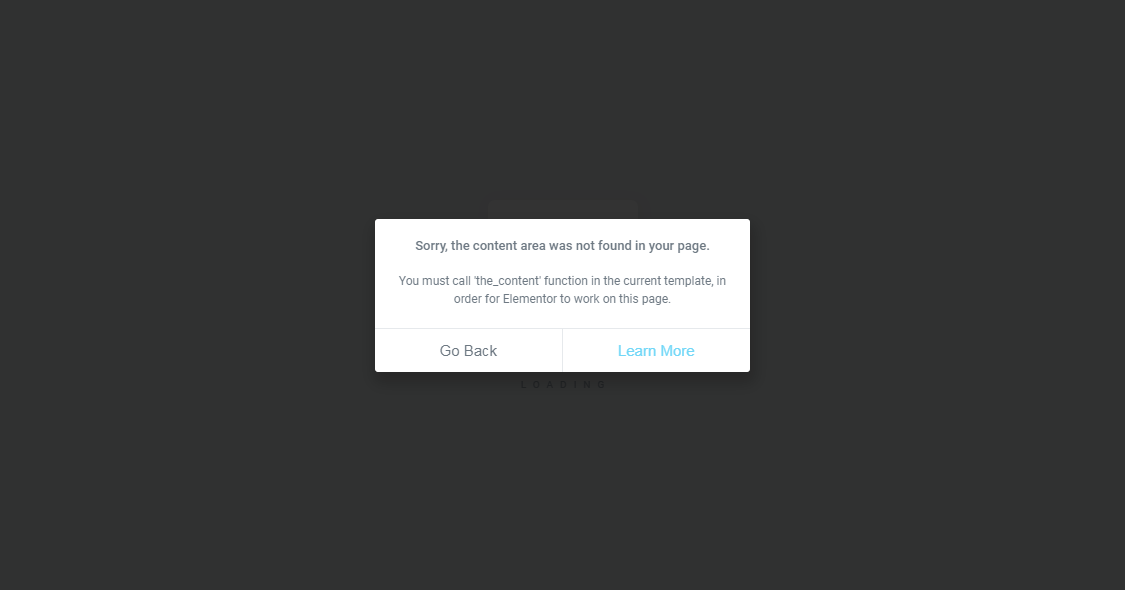 This leads me to the link https://docs.elementor.com/article/56-content-area-not-found?utm_source=editor-panel&utm_medium=wp-dash&utm_campaign=learn and I am unsure where to go from here.
Any help would be great so I can add content to my episode pages! Thanks!