Hi, i can not believe the numbers of my Analytics Podlove Dashboard.
It says tha in the last day there have been 26 Downloads of Episode 57.
But in the Diagramm there are only 3 downloads over all episodes (which is sad but more likely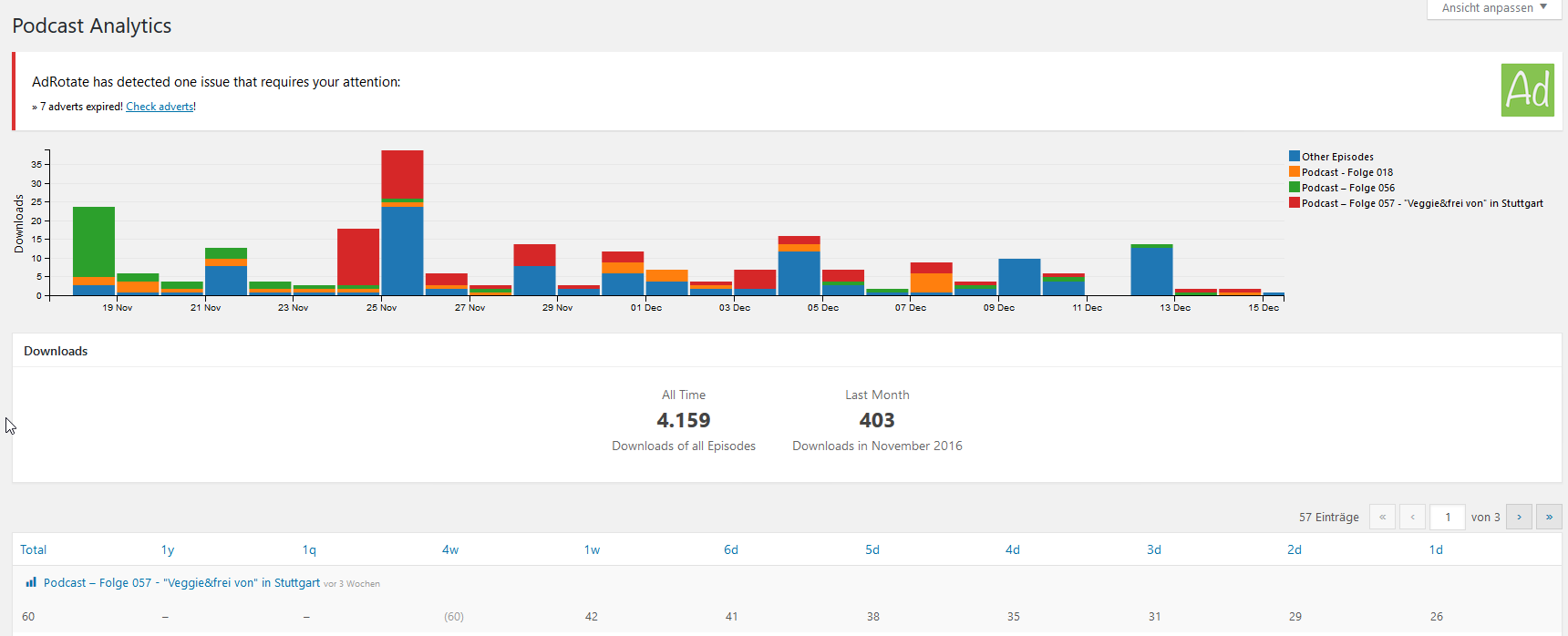 Can Someone explain which Number is correct.