Hi everybody!
I'm a new Podlove user, so I might be doing something wrong completely, or I stumbled upon a bug:
The Podlove Web Player does not load in multiple themes I tested on my site. When using the default bundled themes, the player loads fine, but as soon as I switch to some 3rd party themes (e.g. Fairy), the player does not load, and the console throws the following error: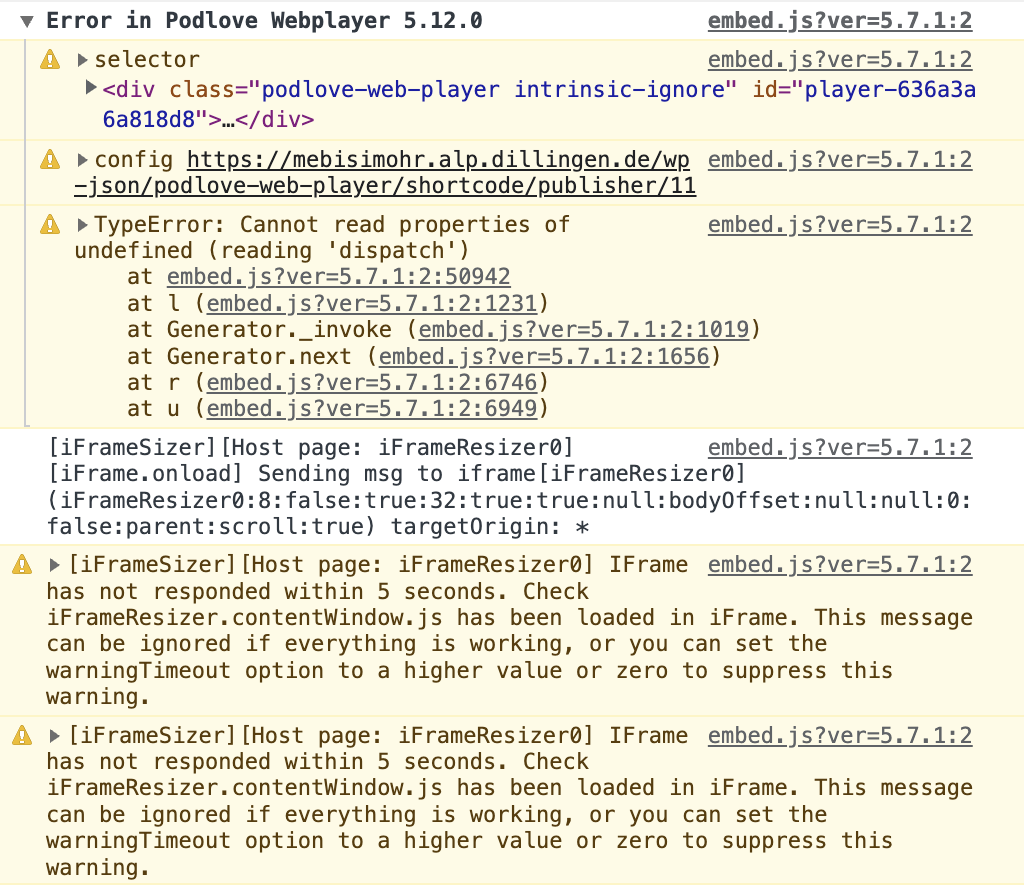 I don't understand the problem. Is there something to look out for when it comes to compatibility between the Podlove Player and a theme, or is there anything I can do to fix this?
Thank you!
Best regards,
Christian