Hello friends!
Similar problem to this, but the suggested solution didn't work for me.
My mp3 files are hosted on Internet Archive. For most of my episodes, Podlove sees them correctly, but it fails to see recently uploaded files.
For example, our episode 358 works fine but 359 (the most recent) doesn't work
Weirdly, it is able to get the podcast duration from the media (see screenshot below). How it is possible that it finds the file for the duration but not for the validation??


The links to the medias:
In Media > Upload location: https://archive.org/download/OnAJusteUneVie/
I tried to revalidate everything multiple times. It always get the same results: latest episode isn't found but everything else is.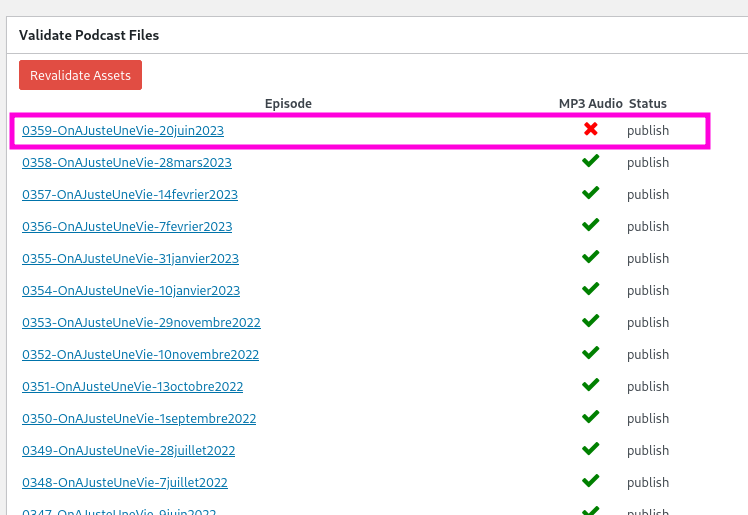 Any hint?