Hi,
I've been trying to use the HTML embedding feature of Codepen, but my player keeps saying the Media Files are missing. In my Wordpress Page the Web Player works perfectly.
I want to embed it con Codepen so I can then embedded it on Notion app.
Am I missing something in my configuration?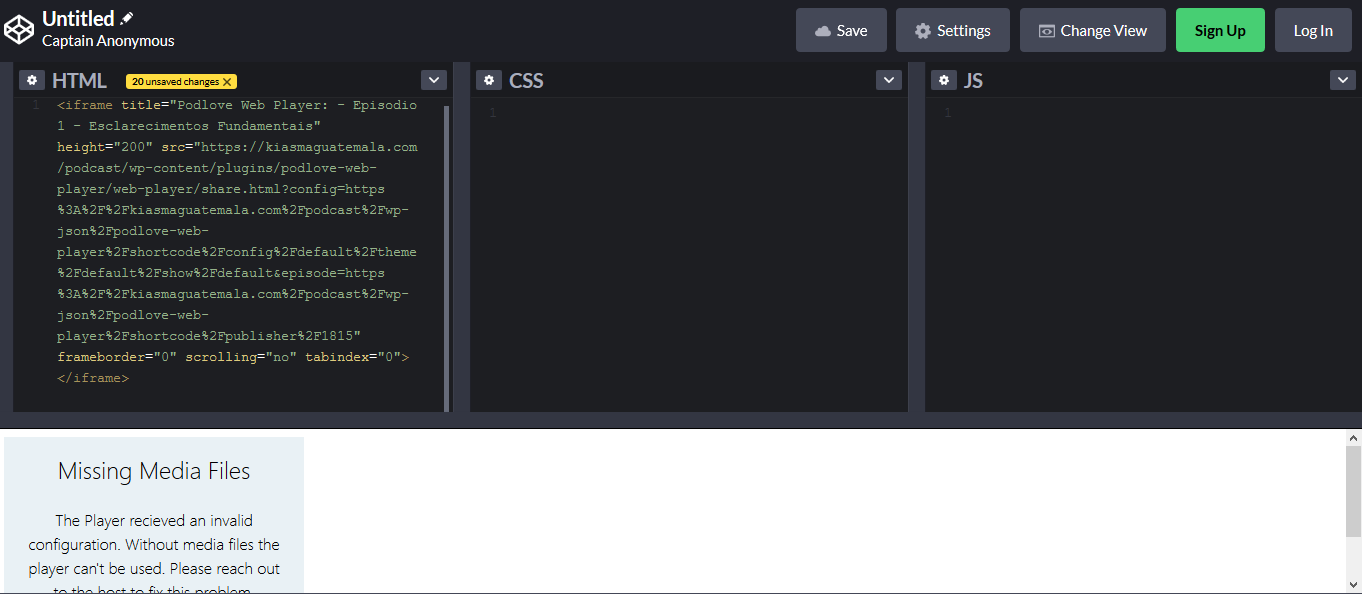 Thank you