I've been debugging this locally for a while disabling various other plugins and switching to Twenty Fifteen, but cannot seem to find the reason why the podlove webplayer shortcode is not rendering on the episode page. The episode downloads shortcode works fine. Any ideas what I might be missing here?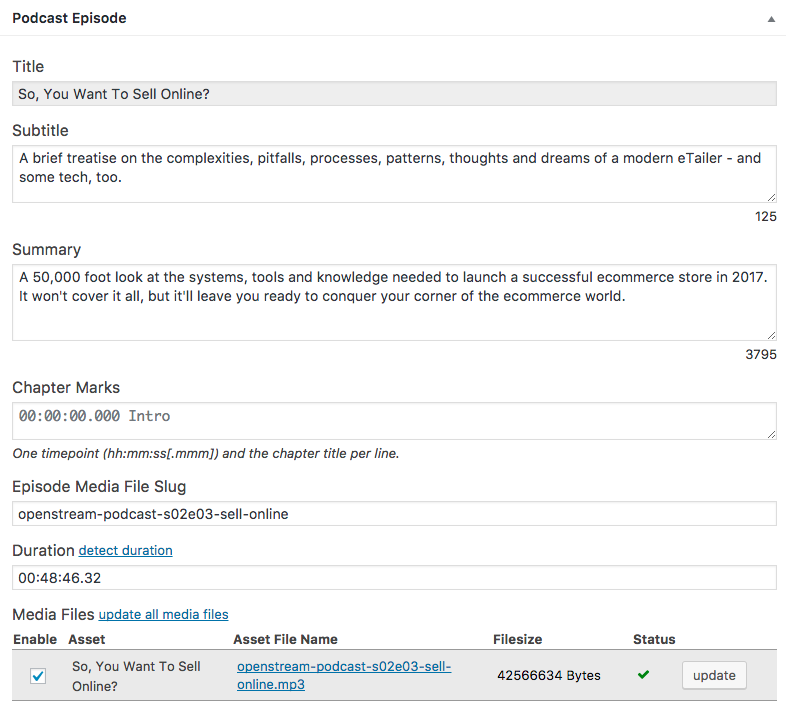 Website             http://localhost:8080
PHP Version         7.0.15
WordPress Version   4.7.2
WordPress Theme     Twenty Fifteen v1.7
Publisher Version   2.4.5
Web Player Version  2.1.1
Twig Version        1.30.0
open_basedir        ok
curl Version        7.38.0
iconv               available
simplexml           ok
max_execution_time  30
upload_max_filesize 2M
memory_limit        256M
disable_classes     
disable_functions   
permalinks          ok (/%category%/%postname%/)
podlove_permalinks  ok
podcast_settings    ok
web_player          ok
podlove_cache       on
assets              
  - mp3    audio/mpeg http://localhost:8080/feed/sell-online/
cron                ok

0 errors
0 notices
Nice, Everything looks fine!