Hi,
first time poster here! I've been using Podlove Publisher for a few months for The Meltzone Podcast (https://themelt.zone) and we're trying to get it listed in more places. One of the difficult ones so far has been Spotify - they require an email address in the feed for it to be accepted.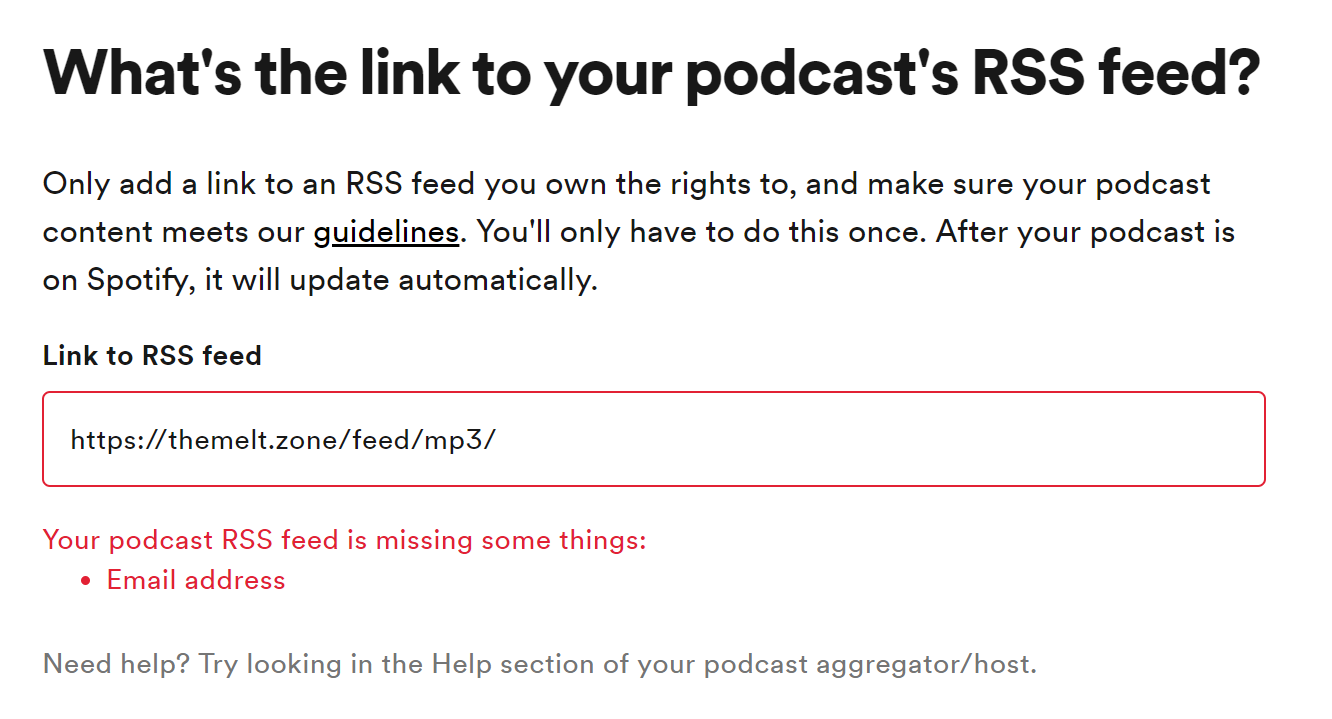 I've found these instructions on how that extra data should be structured, but it doesn't seem to be possible to customize the feed generated by Podlove Publisher accordingly.
Is there a way to add data like this to the feed or will I need to set up an external service to republish?
Thanks,
Tom