I'm running Podlove Publisher v2.8.6 from Podlove CDN. I am trying to import WebVTT files as transcripts generated by Google Speech To Text API through Auphonic. I found a bunch of options and settings that I had to activate and when in the episode editor I now see the option to import a WebVTT either from a file or from an asset. I believe I have everything correctly setup to import from an asset, but when I click the button a small "Accepts: WebVTT" message shows up and then no more. The same message shows when I try to import the file through the "Import from file" button. [1]
When I put the WebVTT file through a WebVTT validator, it says everything is ok. When I open the browser developer tools and activate "break on caught exceptions", just before hitting the "get from asset" button, the debugger will break on an exception thrown from a JSON.parse call in the importTranscriptFromAsset stack in the transformResponse frame. I'll attach some screenshots. [2]
Looking at the network requests being sent in response to the click, the request with the action podlove_transcript_asset_import seems fishy. The response has a 200 HTTP status code, but there's no content in the response. That doesn't seem right, but maybe I'm interpreting too much into this.
Happy to do some more debugging / provide more information. Not sure if I am doing something wrong or if this is a weird bug. Help greatly appreciated.
Thanks,
Daniel
Screenshots:
[1]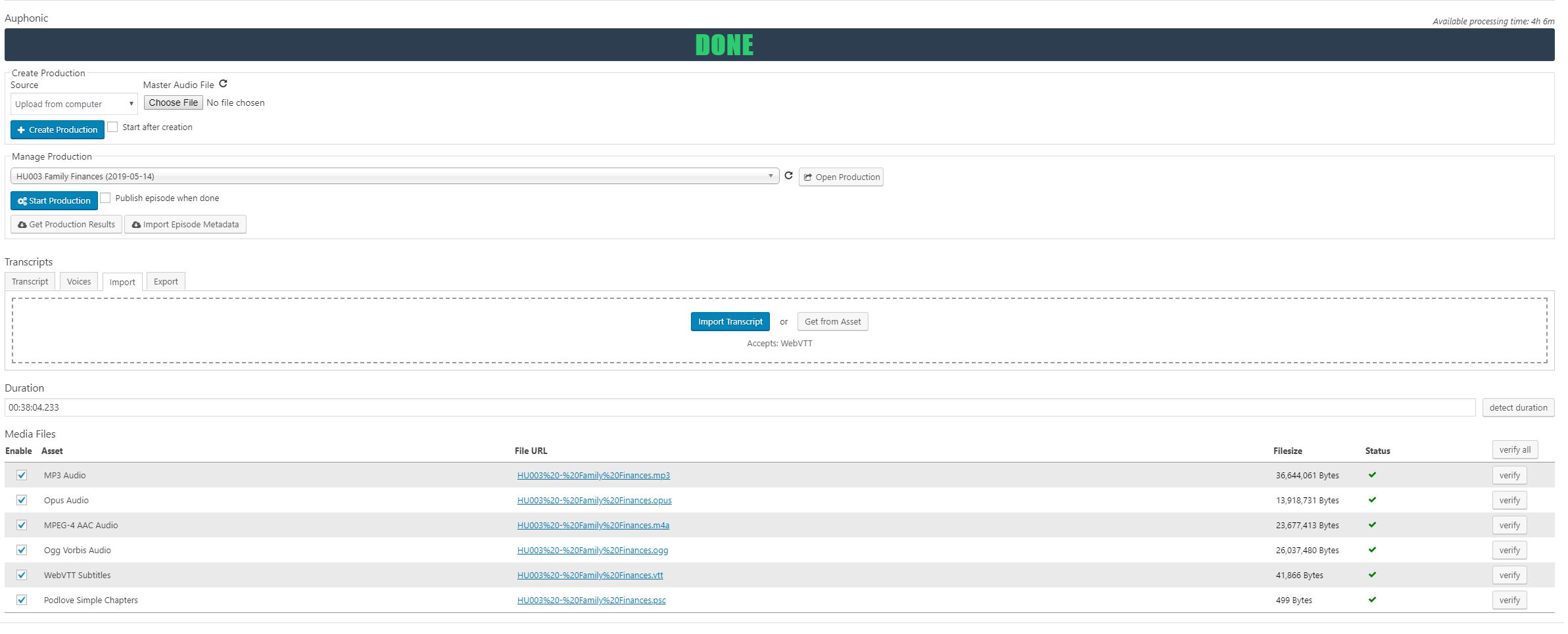 [2]