Hi!
I implemented the regression for Podlove Publisher, as discussed in the previous thread Comparing episodes is difficult.
It's a 1st prototype and not meant to be stable, mature and production-ready, although to tried best.
The whole code is found in a single file (regression.php) and the call has to be added to the analytics.php (see the commit on Github).
I did not file a pull request yet since I struggled a little bit with selecting the data from database since I'm not really into the PPP code internals. A Podlove developer should have a look at the class PodloveRegression (at the end of regression.php).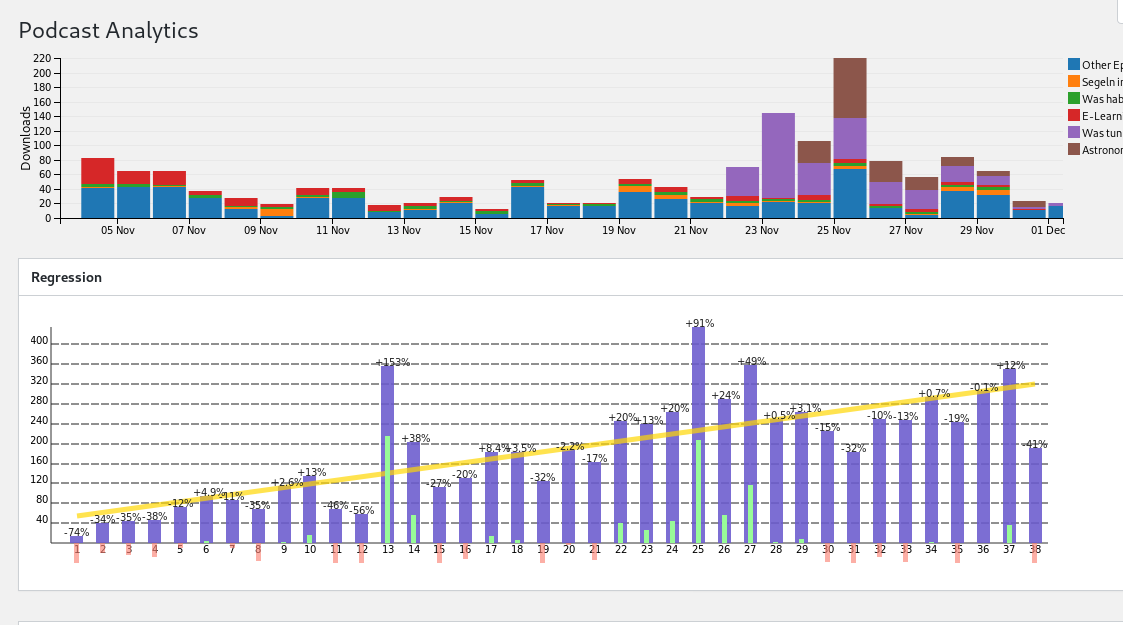 Best regards,
Bernhard